We are happy to come to you for both private and corporate tastings. Contact us to arrange an unforgettable experience for you and your group.
private and corporate tastings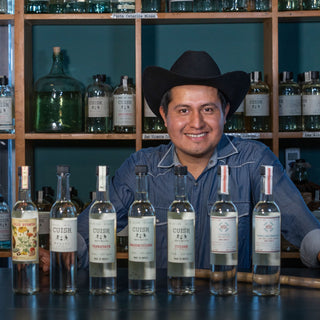 Felix Hernández Monterrosa
founded Cuish, the mezcaleria, in Oaxaca in 2009. It was one of, if not the first centrally located, hubs for mezcal culture, art, and community, consistently offering some of the highest quality spirits available. Among the offerings, there are women distillers represented, highlighting the tradition of maestras mezcaleras from different regions.